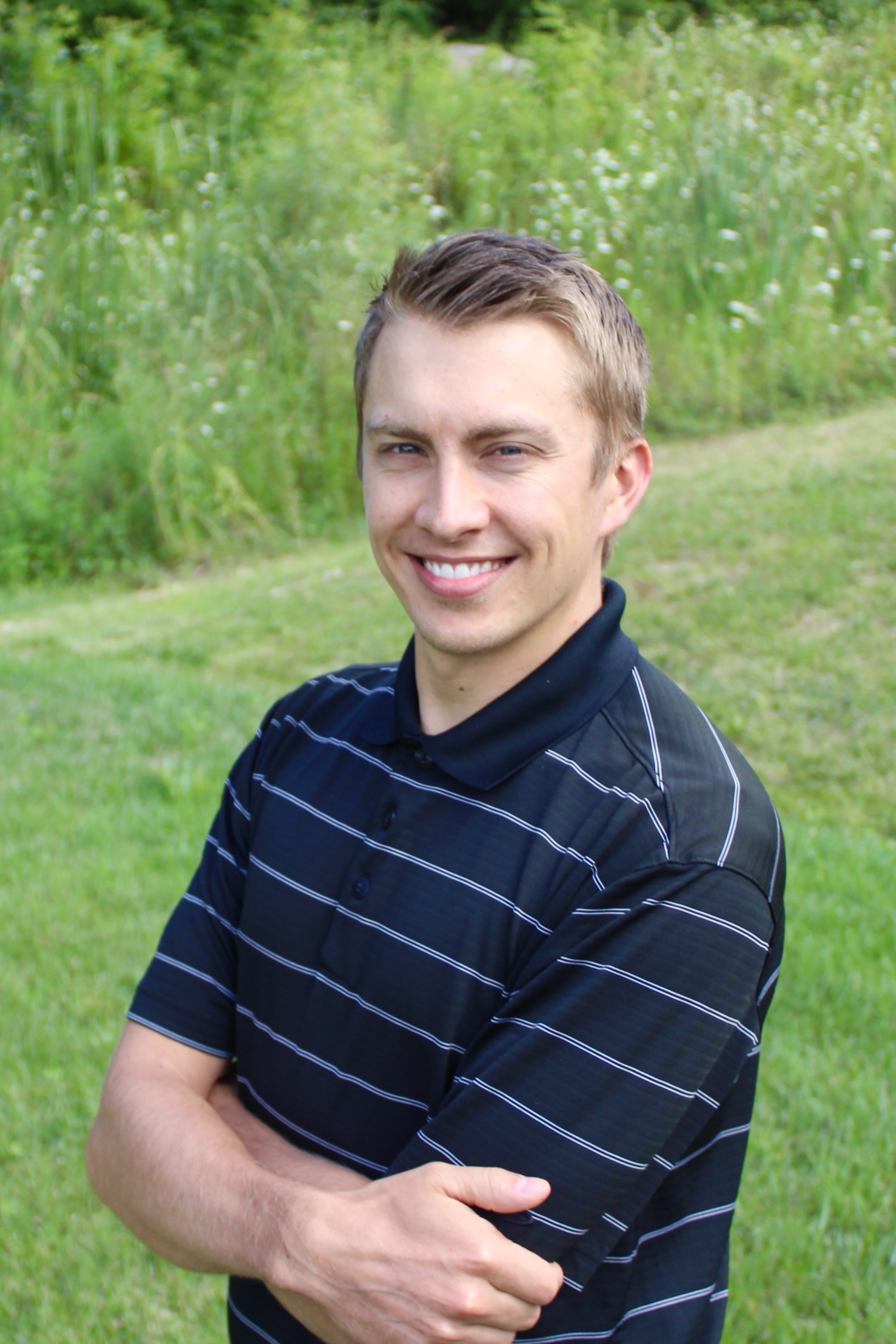 Biography
Dr. Ross C. Braun was raised in North Dakota, where he attended North Dakota State University (B.S.). Before graduate school research at Kansas State University in 2012, he already had 10 years of experience in lawn, landscape, and golf course management in North Dakota, Wyoming, and Minnesota. He received his master's degree and his Ph.D. in Horticulture from Kansas State University. After graduate school, he was a Lead Research Scholar in the Department of Horticulture and Landscape Architecture at Purdue University for four years with research focused on low-input turfgrass systems such as fine fescues and zoysiagrass, sod production, establishment and management barriers in low-input turfgrass systems, zoysiagrass freeze tolerance, zoysiagrass genotyope evaluation, water submersion (flooding stress) tolerance of cool-season turfgrass species, weed control strategies, and developing innovative research equipment.
At Kansas State University, Dr. Braun is an Assistant Professor of Turfgrass and Landscape Management with a teaching/advising (60%) and research (40%) appointment and the Director of the Rocky Ford Turfgrass Research Center. His teaching program involves advising undergraduates and graduates, overseeing undergraduate internship appointments, advising the K-State Chapter of the Golf Course Superintendents Association (GCSAA) undergraduate club, and teaching undergraduate courses on turfgrass culture, turfgrass disease and weed management, and horticultural irrigation systems. In his free time, Dr. Braun enjoys spending time with his wife and children, reading, running, hiking, and playing golf.
Education
Ph.D. Horticulture, Kansas State University (2017)
M.S. Horticulture, Kansas State University (2014)
B.S. Sports and Urban Turfgrass Management, North Dakota State University (2011)
Research
Dr. Braun's research program focuses on low-input turfgrass systems, reducing management inputs (i.e., water, fertilizer, pesticides, and mowing) in turfgrass systems, investigating solutions to establishment, management, and sod production barriers in turfgrass systems, and delivering research-based information using innovative outreach methods.